Male, He/Him
I don't have a name, so call me whatever
Secretly a cat pretending to be a dog online. I'm also a Demon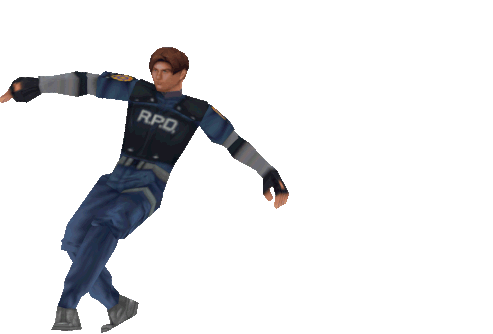 Doing furry art for a living while raising 2 cats, currently living in Hell, I bite, and Yes I'm a furry



More Info
Work times are from Monday to Thursday, I don't work on Fridays
Work times: 2:00pm - 8:00pm
(Argentinian Time)Feel free to contact me through:
| Discord | Telegram | Twitter |
| --- | --- | --- |
| @REEZARD | @REEZARD | @REEZARD |
Notes:
- I will only draw in my own style, please don't ask me to emulate someone else's style.
- Personally, my favorite subjects to draw are canine/big feline characters, Bara/Fat/Muscle, Male Characters, guns & weapons, monsters of any kind, and queer themes of any kind.
✓ I WILL DRAW
Anthro Characters (Any species)
Human/Humanoid Characters
Complex Armor/Clothing
Food, Objects, Weapons, Accesories
LGBTQ+ Themes
Nudity (won't be posted)
Monsters, Cryptids, Creatures
I MIGHT DRAW
(might charge extra)
Body Horror/Soft Gore
Vehicles/Complex Machinery/Mechas
Closed Species (Case-by-Case)
NSFW Themes (Kink, P0rn, etc)
✘ I WONT DRAW
Hateful Themes, Symbols or Ideas
Extreme Violence/Gore
Copyrighted Characters
(Fan characters are okay!)
Important:
- I'm disabled and this directly affects my work at times. Please keep this in mind and be patient, I'm trying.
- I don't work on Fridays, weekends or holidays, this includes not replying to messages.
Other:
Turnaround is around a month, depending on my queue which can be seen on my Trello page

If you're interested in human commissions, feel free to DM me for examples

I can work with Second Life/VRChat/3D models or text descriptions without a problem, No extra charged either
Frequently Asked Questions
GENERAL
Q: What do you use to draw?
Clip Studio Paint EX and a Ugee HK1560 TabletQ: What Brushes do you use?''
This one for Sketching
This one for Lineart
And this one for Shading
I'd recommend checking the Assets Store of Clip Studio because it is filled with lots of useful thingsQ: Why haven't you replied my Comment/Note/Message/Email?
I probably haven't read it yet, I get distracted way too easily, and messages make me anxious, it's something I'm trying to improve but for the time being is really hard to control,
so It's very likely that I will take my time before replying to something UNLESS it's really important, I'm sorry!
(If you're curious about the state of your commission, you can always check my Trello, which I update frequently)Q: How do you pronounce "REEZARD"?
[RIZ] + [UHD], Like Lizard, yeahQ: Can I Trace/Reference/Reupload/Edit your Art?
Don't reupload my art unless you're the original commissioner.
For everything else: Ask me first.
For the record, I'm not ok with tracing/editing IF it's from commissions.
Referencing is more of a grey area, that's why I'd rather get asked first about it.Q: What inspires you?
Anything shiny enoughQ: Have you been to an art school before?
Yep, I dropped out as soon as I was able to.COMMISSIONS
Q: Are your commissions open?
Most of the time yes, they are!
You can check on this website or in my galleries to see the current status of my commissions
but I rarely tend to close them, I only do so when I have way more work than what I can currently handleQ: How long will my commission take?
Estimated time of completition is between two weeks, up to two months
If I do take longer than that, I will let you know!
You're free to ask for updates at any given time, and feel free to check out my trello to see my current queue as wellQ: I don't have a design yet, can I commission you still?
Yes! Depending on the complexity of the desing + the type of commission, I might
charge extra for the time it would take me to work on a new design on top of the commission
if this is the case though, I will let you know before you commission me!Q: Do you accept 3D models as a reference?
(Second Life, VRchat, etc)
Yes! I have experience working with 3D models so it's not a problem!
I also don't charge extra for this.Q: Do you take payment plans?
Nope, sorry!
Maybe in the future, but for now all payments must be done in fullOTHER
Are you a Furry?
Yeah
[Literally anything related to Venezuela]
Unless I bring up the subject first/We're friends, please don't
How many fursonas do you have?
In total 33, I only actively use like 3, only draw like 1 at most lol
They're all important to me tho.
Q: Why do you have so many fursonas?
Because I'm against current society's ideals
Q: Who's your main fursona?
Currently that place is being shared between
Berg, an Ice Dragon, Reez, a Bone Demon (both designed by ForestFright),
And Eriks, a Goat (Designed by Pluviofleur)
Q: Would you consider trading/selling [Character outside Trade/Sale folder on TH]?
No
Q: Are you really a Demon?
Yes
---
Terms of service
---
Note: These Terms of Service are relevant to NONCOMMERCIAL projects only and are subject to revisions, editing, and additions without notice
General.
You must be +18 to commission me regardless of the subject.

I keep the right to post on patreon wips (works in progress) of your commission for my patrons to see.

By sending the payment, you automatically agreed with this T.O.S.

I reserve the right to deny any commission and/or blacklist clients without providing a reason.

I reserve the right to cancel a commission and issue a refund due to poor communication, rude or inappropriate behavior, or inability to communicate in clear/effective English/Spanish, or unforeseen inability to complete the commission.

I will not handle depictions of illegal activities, hateful images, or trademarked characters. Non-explicit fetish, sexually explicit (x-rated) materials, artistic nudity, violence and gore will be considered on a case-by-case basis.

Failure to abide these terms may result in cancellation of your commission and/or permanent blacklisting
Time, Edits and Process
All commissions are done between 15 days up to 60 days. I will let you know beforehand if it will take longer than expected. feel free to ask about updates regarding the commission at any time.

You may ask for any sketch to be completely redone, There's no extra charge for this.

Edits made after the coloring stage will be charged extra

Give me the most up-to-date reference(s) you have, if I have to change something that was not on the original reference I will charge extra. Please be very clear and set in what you want. Don't be afraid to get REALLY specific since I don't mind it at all.

I like to work on things on one sitting, so I'm not used to work by send Wips of all the stages of the artwork, if this is something you're interested in, let me know beforehand, otherwise I'm going to finish the artwork without checking in

A wip (work in progress) is provided when the payment has been done and the work starts, I will not continue to work on the artwork until you respond to the wip and approve it.

You can check the progress of your commission through my Trello page
Payments.
I work ONLY with Paypal, in USD currency. Payment is sent via A Paypal invoice. I do not use Square, Venmo, or other services.

I won't start working on the commission before getting the payment in full. No exceptions.

Other forms of payment (ex. E-checks) are not currently accepted. I don't take any other type of currency except for ARS (For people living in Argentina Only)

I don't work with/Accept Cryptocurrency of any kind.

I do not offer payment plans, Payment must be made in full

Unless discussed beforehand, If the payment is not received after 48 hours of getting in contact the commission will be canceled

Displayed prices may change due to complexity.
Refund Policy.
Commission with responsibility, don't buy artwork you can't afford.

You have 48 hours to ask for a full refund, after said time IF I have started the commission I only do partial refunds. Your artwork will get done UNLESS I state otherwise.

If there's any kind of emergency, you can ask for a full refund but I reserve the right to keep the unfinished commission (you'll be blacklisted if you lie about having an emergency)

I retain the right to drop your commission at any point without any explanation, you will get from 100% to 25% of the total price depending on how finished was the work, plus the artwork in its current state:
- Not started: 100%
- Sketch: 75%
- Lineart: 50%
- Colours and Shadows: 25%
Note: Please, consider talking about a manual refund before opening a refund case over Paypal. I just CAN'T afford refunds, Doing art is currently my only source of income, either commission me or don't, but be responsible with your money and only buy artwork when you're 100% able to
Usage Policy.
I retain ALL the rights over the artwork, Including the right to make prints and merchandise, and to alter the commissioned work to make it more generic for print at the Artist's discretion. Image rights can be negotiated for an added fee.

You retain the rights over the character depicted. This does not allow the client rights to the commissioned image

You can repost your commission anywhere with proper credit, I have accounts on FurAffinity, Deviantart, Twitter and Toyhouse (All with the same username, REEZARD)

Feel free to use your commission as an Icon, Banner, Background photo and such, no credit needed, but it's appreciated.

You may print the work only for single prints for personal use and display not to be resold or used commercially. Commercial use of my artwork is forbidden.

Usage of my art for any advertising or profits associated with non fungible tokens (NFTs), or in relationship with blockchain or cryptocurrency technology is strictly prohibited.

By purchasing a commission you agree to, possibly being used as an example for commission work, A 25% privacy fee will be added if you wish to keep your commission private.

I reserve the right to post (or not post) the commission in my pages, I can refuse to post a commission without providing a reason.

I don't give out unwatermarked Versions. Please don't remove my watermark either, you can ask to have it moved/resized.

Don't claim the artwork as your own. Don't edit my work without my permission.

I may recycle sketches of any preparatory works that were rejected by the Commissioner for other commissions or personal works
PDF Version available for download here
Last Update: 27/05/2022
---
Links
Different Artists (And Friends!) that I think deserve to be seen as well, listed in no order!
Let me know if you'd like to be added or removed!
Click on the image to go to a different website!
Link back
You can use these icons to link back to my site if you'd like!
(This is COMPLETELY optional and it's not a requirement at all!)